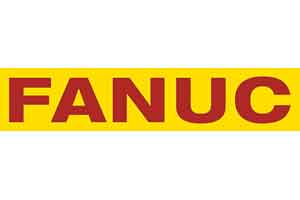 Fanuc RoboDrill's vertical machine center technology may be known for its high speed and high efficiency, but Midaco takes that renowned performance one step further! Our specialized pallet changers fit Fanuc RoboDrill VMCs, enabling more continuous spindle operation and allowing VMC operators to spend less time loading, unloading, and changing pallets.
The end result? With seamless integration of Midaco's advanced pallet changer technology, your Fanuc RoboDrill machining center will be able to reach its full potential. Immediate and long-term benefits include:
Precision-controlled manufacturing with less operator intervention
Less spindle downtime for higher production levels
Lower overhead costs over time
Expertly Designed and Tested Machining Center Pallet Changer
Here at Midaco, we've been the industry's top choice for pallet changer design and manufacturing. since 1969. We understand that each individual production area requires a different type of vertical machine center add on, and we offer several distinct options to suit any business, including Manual and Automatic Pallet Changer Systems, AutoDoor Systems, Trunnion Systems and other CNC add ons. We offer optional CE enclosures and CE light curtains on automatic pallet changers to comply with international regulations.
By adding a Fanuc RoboDrill pallet changer to support your production needs, you can rest assured that a Midaco product is always built to last. In fact, our pallet changers have each made over 250,000 pallet changes before ever going to market—giving you the quality assurance you deserve.
Clear Advantages of a Fanuc RoboDrill VMC Pallet Changer Add on
A Midaco pallet changer will dramatically boost the efficiency of your Fanuc RoboDrill vertical machine center. Based on decades of research and development, our pallet changers are built with state-of-the-art components:
Versatile pallets for simple interchangeability between VMCs
Fast pallet exchanges completed within seconds
Hardened ground pins for repeatability within +/- .0001" (.0025 mm)
Load and unload parts outside of the machine while it's cutting
Dedicated tooling that reduces set-up time for repeat jobs
Emergency job interruption and automated halting
At Midaco, reducing inefficiencies in your manufacturing process is both our mission and our passion, and we'd be happy to help you find a time-saving and profit-boosting pallet changer for any Fanuc RoboDrill machining center.
Why not streamline your business today? Discuss your production priorities and challenges with a Midaco vertical machine center expert by calling a VMC expert or filling out our online request form for more information.
Fanuc RoboDrill