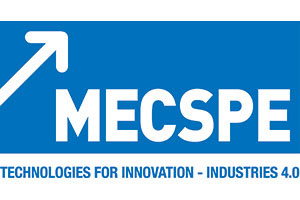 As a Chicago-based manufacturer, MIDACO has made its mark on the manufacturing industry by producing state-of-the-art systems to streamline manufacturing operations around the world. As part of our effort to continue with global expansion and bring our CE pallet changers to businesses worldwide, we're thrilled to announce our appearance as a vendor at MECSPE in Italy on March 22-24th, 2018!
MECSPE is a premier event that delivers a comprehensive overview of the best in product equipment and industrial machinery to those who wish to increase the efficiency of their operations. With over 45,000 visitors and 2,000 vendors participating, it is one of the largest manufacturing shows around the world, and we are excited to bring our innovative, award-winning products to the forefront of this exciting event.
Visit MECSPE to Learn More About MIDACO's Pallet Changing Systems
At MIDACO, we specialize in the production of automatic and manual pallet changers, automatic door systems, and more that offer an innovative solution to common issues in manufacturing efficiency. Our machines are designed to reduce overhead costs from increased personnel, errors, and manual transferring of pallets—creating a streamlined process that boosts the efficiency and machine time of any industrial application. You can visit us at the 2018 MECSPE event located in:
City: Cologno Monzese
Country: Italy
Postal Code: 20093
Address: Via Cesare Battisti, 156, 20093 Cologno Monzese MI, Italy
Other essential information that you'll need when stopping by MECSPE to learn more about MIDACO's automatic pallet changers and other high-performance products include:
Event Date: March 22-24, 2018
Exhibition Hall: Macchine & Utensili
Pavilion: Pad. 3
Stand: B27
Discover More About MIDACO's Time-Saving Pallet Changing Systems!
At MIDACO, we are proud of our reputation for providing industry-leading solutions for industrial applications around the world, and we hope to see you at MECSPE in beautiful Italy to tell you more about our pallet changing systems. To request additional information before the event, we invite you to contact us today.
Simply give us a call or fill out our online form to learn more and to get started with a free, no-obligation price quote.