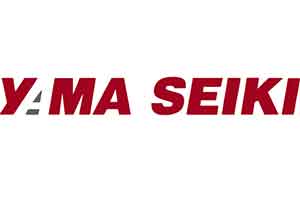 Every time a machine operator has to stop the spindle to change parts on your Yama Seiki vertical machining centers, you're losing time and money—both of which could be more wisely spent to further your business goals!
Instead of living with constant inefficiencies on the production floor, put your business in a more profitable position with high-tech pallet changers from Midaco. As a manufacturing efficiency specialist since 1969, we offer manual and Automatic Pallet Changer units, AutoDoor Systems, Trunnion Systems and other CNC add ons that integrate with any make or model of Yama Seiki machining center.
For state-of-the-art automation along with precision control and top rates of efficiency, manufacturers of all industries trust the pallet changers of Midaco!
Benefits of a Machining Center Pallet Changer From Midaco
As a type of vertical machine center add on, Midaco's Yama Seiki pallet changers are designed to improve your manufacturing process in every way:
Reduce wasted spindle downtime
Increase production levels
Decrease manual labor
Add automatic safeguards to improve safety
What's the key to actually realizing these benefits? It's choosing the right pallet changer for your unique production environment! If you need some guidance selecting a pallet-changing add-on for your Yama Seiki vertical machine center, Midaco has trained professionals standing by to help. We even offer CE-compliant models that meet international pallet changer regulations.
Specialized Add Ons for Yama Seiki Vertical Machining Centers
Midaco's pallet changers aren't just some aftermarket piece of equipment that anyone could manufacture. Instead, they've been precision-engineered based on 40+ years of experience, and they're carefully designed for seamless integration with any Yama Seiki machining center.
We ensure that all of our pallet changers deliver on efficiency, quality, and precision through a number of advanced technologies:
Single, dual, manual, and automatic pallet changers to suit your needs
Specialized tooling to accelerate repeat jobs
Capability across various VMC units in various departments
Dual Air Blast at each contact pad for chip removal
Lightning-quick pallet exchanges with +/- .0001" (.0025 mm) repeatability
Up to 32,000 lb. (14,528 kg) capacity
Easy load points for bulky, oversized, and heavy workpieces
Give your business the tools it needs to stay ahead of the competition with a vertical machine center add on from Midaco. We complement Yama Seiki's state-of-the-art engineering to provide the most value from every machining center!
Call us and speak with a pallet changer specialist today. To sign up for more information on your preferred VMC add-on, fill out our online form right away.
Yama Seiki