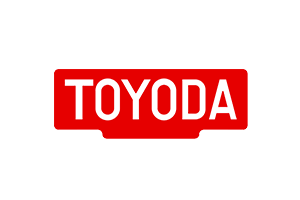 As a TOYODA machine center, you know the importance of constantly improving your production process and the value of a machine that is able to maximize the productivity of both your operators and your TOYODA CNC machines. At MIDACO, we offer innovative, time-saving solutions that allow you to achieve your apex of productivity.
TOYODA is now JTEKT Machinery. Your machines have the TOYODA branding and reliability you've always known – and MIDACO products are engineered to work seamlessly with original TOYODA equipment.
TOYODA Machining Center Pallet Changers
Since 1969, we have been providing exceptional efficiency solutions for manufacturers all around the world, and our automatic pallet changer can offer you the time-savings you need to stay ahead of the competition. Not only do our pallet systems save time, but they also help to improve quality control by freeing your machine operators to focus more of their time on inspecting parts.
Pallet Changer Add-on Equipment for Automation and Productivity
Precision is key to quality manufacturing, and that is why our pallet changers feature our Servo Drive assembly that extends into the machining center, tilts and engages with the pallet coupler to remove the pallet from the machining center, and then delivers the next pallet into the machine all within seconds. Our automatic pallet changers include many features engineered to ensure precision manufacturing, including:
MIDACO PLC is fully integrated with the CNC Machine
Programmable acceleration and deceleration according to the weight to optimize performance
Hardened and ground locating pins to assured +/- .0001" (.0025 mm) repeatability
Dual Air Blast blows air up through and across the contact pads for chip removal
Precision ground steel rails include hardened and ground bushings to assured accuracy and durability
Standard plain cast aluminum pallets offer extreme versatility
Our automatic pallet changers can easily be integrated with any new or existing TOYODA CNC machines and are also available with an optional CE enclosure to meet international standards
Learn more about the benefits of adding our pallet systems to your TOYODA machine centers – contact MIDACO today!
Toyoda