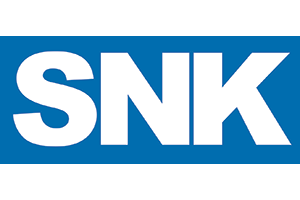 In any manufacturing application across any industry, efficiency is one of the top determinants of company success—and nothing will add more efficiency to your production floor than a high-tech, ultra-versatile pallet changer from Midaco!
Established in 1969 as a jobshop, we've since designed, engineered, and tested state-of-the-art Pallet Changers, AutoDoor Systems, and Trunnion Systems that can be seamlessly integrated with all makes and models of SNK America vertical machining centers. These high-tech add-ons will extend the functionality and productivity of your vertical machine center without a steep learning curve for operators.
Innovative Features of an SNK America Machining Center Pallet Changer
At Midaco, our entire team takes pride in delivering the ideal vertical machine center add on for all kinds of production environments. Whether you're fabricating small parts for the medical or automotive industry or large industrial parts for the aerospace or energy indusrty, our pallet changers will eliminate the most costly inefficiencies in your machining center process.
Available in both manual and automatic pallet changer designs, our SNK America-compatible equipment is built for maximum efficiency. Where machine operators previously had to load and unload workpieces manually directly on the machine table, your parts can now be loaded externally WHILE the VMC is cutting.
How do our automatic pallet changers do it? The answer is simple: they utilize top-of-the-line features to deliver benefits that include:
Load capacities of up to 32,000 lbs (14,528 kg)
Fast pallet exchanges with +/- .0001" (.0025 mm) repeatability
User-friendly and precise Mitsubishi controls
Pallets are interchangeable across multiple machines and departments
Single- and dual-pallet builds for up to 4-pallet capacity
Dedicated tooling that reduces set-up time on repeat jobs
Easier chip removal via Dual Air Blast at each contact pad
Automated job halt in case of emergency
If your production is based overseas, we also offer CE pallet changers to meet international standards!
Expand Production Capacity With a VMC Pallet Changer Add on
Thanks to the unparalleled features of our pallet changers, your production processes will be made more efficient without compromising on the fine-tuned machining you require. Because our equipment is compatible with SNK America VMCs, you can retrofit your pallet changers quickly and have production up and running in next to no time.
Don't miss out on the full production capabilities or profits that your company is poised to achieve! Instead, contact Midaco to see how we can enhance your manufacturing process with an SNK America vertical machine center add on.
Viewing from your mobile device? Call one of our automatic pallet changer specialists now! To request more information, you can also fill out our online form at your convenience.
SNK America