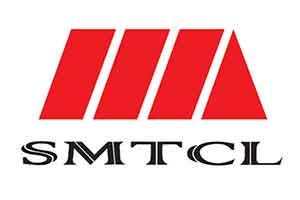 You've already invested in top-of-the-line vertical machine center equipment from world-renowned manufacturer SMTCL, helping you cut cycle time and increase output. So why not take this advanced machinery one step further—unlocking even higher levels of efficiency, productivity, and profit?
It's easy to do with the high-tech, SMTCL-compatible pallet changers from Midaco! Midaco has been a leader in manufacturing efficiency since 1969, and our exclusive pallet changer technology is engineered to offer a lifetime of value along with an immediate boost to your company's bottom line. From high-volume runs to small-batch and JIT productions, our SMTCL pallet changers are just as versatile as they are efficient.
Advanced VMC Pallet Changer Add on for SMTCL Machines
Midaco has been working with companies of all sizes and industries for decades now, and our machining center experts know exactly what matters in a vertical machine center add on. To meet the needs of our increasingly diverse clientele, we offer a selection of SMTCL pallet changers, including single, dual, manual, automatic, and CE automatic designs, AutoDoor Systems and Trunnion Systems.
Not sure which application best fits your production environment?
Our trained staff would be happy to help you weigh the pros and cons of a manual or automatic pallet changer so that you can find the ideal add on for your make and model of SMTCL VMC. To ensure top performance levels across hundreds of thousands of runs, every Midaco pallet changer comes with components and features that include:
Ultra-fast pallet exchanges with +/- .0001" (.0025 mm) repeatability
Easy loading of bulky, oversized, and heavy workpieces outside of the machine
Integrated with the CNC control
Specialized tooling to accelerate set-up for repeat jobs
Dual Air Blast at each contact pad for easy chip removal
Up to 32,000 lb. (14,528 kg) capacity with weight evenly distributed
Value-Adding Benefits of a Machining Center Pallet Changer From Midaco
All of the features listed above combine to provide clear-cut advantages to any business: higher levels of production with less operator invention and lower overhead costs.
The bottom line? An SMTCL pallet changer from Midaco is a smart investment into your production capabilities—one that will increase output and grow profits for decades to come. Our equipment has undergone more than 250,000 pallet changes before ever coming to market, so you can rest assured that they'll perform exactly as stated! Call Midaco to discuss your SMTCL automatic pallet changer needs. To request more information, fill out our online form at your convenience.
SMTCL