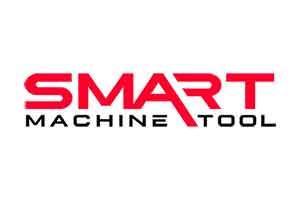 As the owner or operator of a busy production facility, you undoubtedly have a very full plate—but take just a minute to consider just how efficiently your Smart machining center is operating.
Are your machinists still manually loading, unloading, and changing parts directly on the machine center table between jobs?
If so, they're wasting valuable time and money! Here at Midaco, we're driven to help business owners reduce such costly inefficiencies through our high-tech pallet changer technology. Compatible with all Smart vertical machine center units, our pallet changers are a fast fix to boost your company's bottom line.
Why Install a Smart Machining Center Pallet Changer?
As a leading designer, engineer, and manufacturer of Smart pallet changers, since 1969 Midaco has understood exactly what businesses need out of any vertical machine center add on. To meet the needs of diverse industries and applications, we offer Manual Pallet Changers, Automatic Pallet Changers, AutoDoor Systems, Trunnion Systems, CE-compliant international pallet changers and other accessories.
Whether you opt for a Manual or Automatic Pallet Changer for your Smart VMC, Midaco's add-ons will significantly improve your manufacturing capabilities:
More continuous spindle uptime
Fewer production pauses and delays
Safer operations, thanks to emergency stop functions
Reduced overhead costs
Higher production capabilities
The end result? By streamlining your vertical machine center operations with Midaco, you'll be able to focus more on quality control, precision engineering, and long-term profits!
VMC Pallet Changer Add on With Advanced Capabilities
At Midaco, we recognize the top-tier engineering of Smart Machine Tool VMCs, and we've created Smart-compatible pallet changers that reflect that exact same level of excellence. Whether installed new or retrofitted, our innovative pallet changer units boast cutting-edge advantages:
Quick pallet exchanges done within seconds
Versatile pallets for maximum interchangeability
Load capacities of up to 32,000 lbs (14,528 kg)
Hardened ground pins to guarantee repeatability within +/- .0001" (.0025 mm)
Single and dual pallet changers with up to 4-pallet capacity
Dual Air Blast at each contact pad for easier chip removal
Emergency interruption and halting function
With Midaco, you won't ever have to worry about quality control, as every single pallet changer we offer has made more than 250,000 pallet changes before going to market. For you, that means guaranteed performance for any production need!
Call today and speak with a trained specialist about your Smart Machine Tool vertical machine center add on. You can also fill out our online form to request more information right now.
Smart