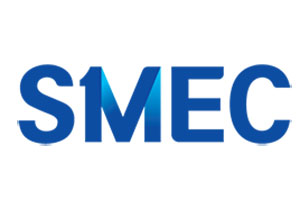 Depending on the product or part that you're manufacturing, your operators may or may not be able to get the part output you need out of a standard vertical machine center. Even if you are able to hit your quotas with an unaltered Samsung VMC, just imagine how much higher your productivity and profits could be if that machining center were more customized to your specific application!
With Midaco, you won't just have to imagine the difference. We provide expertly engineered Samsung pallet changers to streamline any kind of production process.
As an international leader in manufacturing efficiency since 1969, our extensive selection of VMC add-ons includes CE-compliant, manual, and automatic Pallet Changer systems, AutoDoor Systems and Trunnion Systems—all of which can be integrated with new or existing Samsung VMCs.
Increase Production With a Midaco Machining Center Pallet Changer
At Midaco, we take pride in designing, manufacturing, and maintaining one of the world's best inventories of Samsung-compatible pallet changers.
If you need assistance choosing the right pallet changer, our vertical machine center add on specialists are always available! We'll listen to the challenges of your unique production environment to help you select a Samsung pallet changer that:
Reduces spindle downtime to speed up production
Increases safety with emergency stop features
Boosts overall production capabilities
Suits various job styles: high volume, short run, small batch, and JIT
By retrofitting a high-tech pallet changer from Midaco onto your current Samsung machining center, you'll be making a smart investment that directly impacts your company's production, profits, and labor costs.
The Perfect Add-ons for Samsung Vertical Machining Centers
Samsung VMCs are recognized for their high precision and varied production capabilities—and Midaco's user-friendly, well-integrated pallet changers allow you to unlock their full potential. Special features of our pallet changers include:
Single- and dual-pallet functionality (up to 4 pallets at once)
Capacities of up to 32,000 lbs (14,528 kg)
Quick pallet exchanges with +/- .0001" (.0025 mm) repeatability
Dedicated tooling to lower set-up time for repeat jobs
Automatic/emergency job halt
Convenient loading of heavy, bulky, and oversized workpieces while the machine is cutting
Easy pallet transfer across multiple machines and departments
Dual Air Blast at each contact pad
Automatic Single, dual, manual…Samsung pallet changers of all kinds are better from Midaco. Contact us today to learn more about why a vertical machine center add on can be such a smart investment into your company!
Call to speak with a Midaco representative now or request more information on any pallet changer by filling out our online form.
Samsung