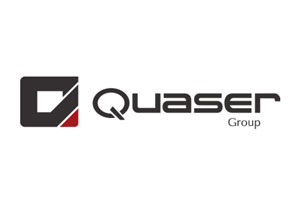 Looking to increase the productivity of your Quaser vertical machine center? You don't have to fully replace your existing machinery to see a significant increase in machining center capabilities. Just turn to Midaco for a time-saving and efficiency-boosting automatic pallet changer!
Since 1969, we've designed, engineered, and manufactured advanced pallet changers that are fully compatible across every brand of vertical machine center around the globe. Our pallet changers can be easily retrofitted onto your Quaser equipment to immediately:
Reduce spindle downtime
Increase output levels
Save operator time
Lower overhead and operational costs
Quality Assurance for Your Quaser Machining Center Pallet Changer
Whether you're in oil and gas, medical manufacturing, or industrial or aerospace engineering, your company's success depends upon your Quaser vertical machine center technology. That's exactly why Midaco takes our commitment so seriously!
We know that any disruption to operations can create significant financial and production issues, and we've ensured that our pallet changer technology is both easy to implement and valuable to your manufacturing processes over the long term.
Each of our Quaser pallet changers has undergone more than 250,000 pallet changes before ever being released to market—demonstrating a proven record of consistent performance with every vertical machine center add on.
Pioneering Features of the Midaco VMC Pallet Changer Add On
At Midaco, we offer Pallet Changers, AutoDoor Systems and Trunnion Systems that seamlessly integrate with any model of Quaser vertical machine center on the market today. Our highly trained product specialists can help you choose from automated, manual, single, and dual designs based on your company's unique application needs.
What's the bottom line?
All of Midaco's Quaser pallet changers are built for top-tier performance across various high-volume, fine-tuned, small-batch, and JIT manufacturing applications. Efficiency is guaranteed through our many exclusive features and advantages:
Hardened ground pins for +/- .0001" (.0025 mm) repeatability
Total job capacities of up to 32,000 lbs (14,528 kg)
Interchangeable pallets that are versatile across VMCs and departments
Pallet exchanges completed in just seconds
Automated job halt in case of emergency
Exterior part loading while the machine is cutting
Dedicated pallet tooling to save time on repeat jobs
Keep your company from lagging behind by investing in a highly efficient pallet changer for your Quaser machining center. Learn more by calling a Midaco VMC expert – or fill out our online form now.
Quaser