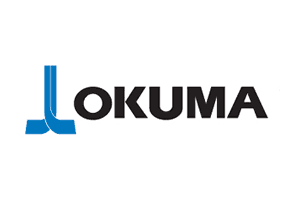 Since 1969, MIDACO has been a leader in providing innovative and quality solutions to improve manufacturing efficiency for companies worldwide. Achieve increased production and improved quality control at your Okuma machine centers with automatic pallet systems from MIDACO. Our pallet changers can help you to increase the productivity of both your operators and your Okuma CNC machine tools.
Our pallet changers and PLC can easily be integrated with any new or existing Okuma CNC machine tools in your facility. They allow your machine operator load and unload pallets, set up new jobs and inspect part while an alternate pallet is in the machine. They also are available with an optional CE enclosure to meet international regulations.  The 3-sided enclosure allows for easy overhead loading with a crane and also features hinged doors that open down and a removable end door.
Okuma Machining Center Pallet Changer
State-of the-art versatility and precision engineering ensure that your automatic pallet changer is offering you exceptional return on your investment. It has many features, including:
Dual Air Blast at each contact pad for chip removal
Precision ground steel rails include hardened and ground bushings to assure accuracy and durability
Standard plain cast aluminum pallets offer extreme versatility
Electric Servo Drive provides proven reliability
It also reduces set up time on repeat jobs by dedicating tooling onto pallets, and allows your machine operators to load heavy and large workpieces safely outside the machine.
Able to exchange a pallet with a +/- .0001" repeatability, you can guarantee that an automatic pallet changer will help your Okuma machine tools to reach their peak production. Learn more about which pallet systems are right for your Okuma machine centers – contact MIDACO today!
Download Brochure
Okuma