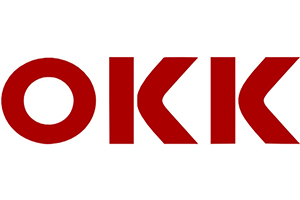 If you want your manufacturing facility to reach peak performance, finding ways to reduce downtime between jobs is key. Since 1969, MIDACO has been a global leader in time-saving manufacturing solutions, and we've helped businesses all over the world reduce lost production time with our Pallet Changers.
This vertical machine center add-on is compatible with all brands including your OKK machining center. A MIDACO Automatic Pallet Changer, AutoDoor System, Trunnion System or other CNC add on is easily integrated to new or existing machines and is designed to be user friendly and to provide precision performance and maximize productivity. Stay competitive in a global market with our money- and time-saving solutions.
Increase Production with a VMC Pallet Changer Add-On   
A pallet changer from MIDACO allows operators to load and unload pallets, inspect parts, and set up new jobs while the alternate pallet is in use. Our VMC pallet changer add-on also allows your operators to focus more on quality control while also significantly increasing output. This allows for maximum performance while maintaining or improving quality.  Other features of our machining center pallet changers include:
Ability to stop the job quickly in case of an emergency
Reduction of set up time on repetitions with dedicated tooling on pallets
Easy loading for heavy and large work pieces outside the machine
Up to 32,000 lb (14,528 kg) capacity depending on your specific application (with weight evenly distributed on the pallets)
Precision ground steel rails include hardened and ground bushing for assured accuracy and durability
Extreme versatility with standard plain cast aluminum pallets
Solutions for All Brands of Vertical Machining Centers
No matter what brand of vertical machining centers you operate, we have solutions to help you get the most from your investment and maintain an edge over the competition. Enter a few numbers into our online CNC operation payback calculator to see how much you could save with a VMC pallet changer add-on.
Learn More about Our Pallet Changers for OKK Machining Centers
Contact MIDACO for more information about our manufacturing solutions and to request an estimate from a member of our global team. Call today, or fill out our online form now to get started.
OKK