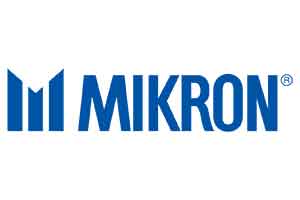 Investing in a top-tier vertical machine center like Mikron is important to maximizing the production capabilities of your facility—but there's more to efficiency than what happens on the work table. If your VMC operators are still having to manually load, unload, and switch out parts directly on your Mikron machining center table, you're sacrificing thousands of minutes of valuable spindle time every year.
Consider how much more could you produce with an automatic pallet changer from Midaco! Our Mikron pallet changers eliminate the inefficiencies of manual pallet changing to allow your facility to reach its full manufacturing potential. Because our top-of-the-line add-ons are already compatible with all makes and models of Mikron VMCs, you can have your time-saving pallet changer installed with almost no disruption to regular operations.
Ultra-Efficient Pallet Changers for Mikron Vertical Machining Centers
Established in 1969, Midaco has been the premier provider of vertical machine center add on technology for decades, offering a variety of Pallet Changers, AutoDoor Systems and Trunnion Systems to suit any production application in any industry and with any type of Mikron machining center.
Whether you prefer a manual, automatic, CE compliant, single, or dual design, all of our Mikron pallet changers have been engineered with one factor in mind: long-term performance to the highest standards. That's why we put our pallet changers through 250,000 pallet changes before ever bringing them to market!
With Midaco, consistent performance comes from a number of signature features:
Hardened ground pins for +/- .0001" (.0025 mm) repeatability
Pallets that can be interchanged between VMCs and departments
Dual Air Blast at each contact pad for easy chip removal
Precision ground steel rails with hardened and steel bushing
Capacities of up to 32,000 lbs (14,528 kg) with evenly distributed weight
Dedicated tooling to reduce set-up time on repeat jobs
Convenient exterior part loading WHILE the machine is cutting
Immediate job halt function in case of emergency
Expand Production With a VMC Pallet Changer Add On
From aerospace and industrial engineering facilities to smaller metal working job shops, any business can benefit from integrating a Midaco pallet changer. Thanks to the cutting-edge features described above, you'll experience:
Less spindle downtime
More automated operations
Higher levels of output
Ready to put your business on the fast track to success? Then reach out to Midaco today to discuss your vertical machine center technology and find the best pallet changer for any Mikron machining center. Call us or request more information by sending in our online form now!
Mikron