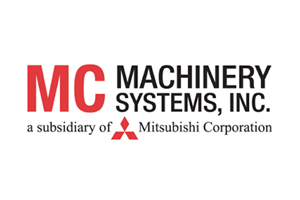 Manufacturing facilities require efficient, high-tech equipment to deliver the productivity needed, and MC Machinery systems are a top-rated choice for boosting the efficiency of your operation. At Midaco, we can assist you with taking your MC Machinery vertical machining center to the next level with the integration of an automatic pallet changer.
Designed to lower overhead costs, reduce operator error, and streamline the entire process of your manufacturing application, our pallet changer systems are an innovative solution to increase your bottom line.
Automatic Pallet Changers for Your MC Machinery Automation Machine
When adding a pallet changer to your MC Machinery automation machine, Midaco can assist you with choosing the ideal system for maximum performance and efficiency. Like all of our machining center add-ons and products, our pallet changers are designed for superior quality, longevity, and streamlined operation.
As an international pallet changer company based out of the United States, Midaco is committed to delivering the highest-quality industrial solutions with pallet changers that offer:
Increased productivity of machine and operators.
Enhanced safety with easy interruption in case of emergency.
Dedicated tooling onto pallets for reduced set up time on repeat jobs.
Easy loading of heavy, oversized workpieces.
Innovative features, including Mitsubishi controls.
Up to 8000+ lbs. (3636 kg) capacity.
Dual Air Blast at each contact pad for chip removal.
Seamless interfacing and interchangeability between machines & departments.
Get More Information on Our Pallet Changers for MC Machining Centers
The innovation and performance of our pallet changers for MC Machinery equipment makes them a wise investment for long-term performance in your manufacturing facility, and we invite you to contact the team at Midaco today to learn more about what we have to offer. Just give us a call or fill out our online form now, and we'll get you started with a free estimate and no-obligation consultation.
MC Machinery