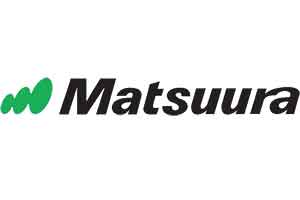 Looking to invest in the future of your manufacturing facility? Midaco's Automatic Pallet Changers, AutoDoor systems, Trunnion systems and other automation solutions will transform your stagnating production line by reducing costly inefficiencies and helping you achieve the highest levels of output.
You've already invested in vertical machine centers from Matsuura—so power up these advanced pieces of equipment with a seamlessly integrated, fully compatible pallet changer from Midaco. It's a smart investment that will elevate your machining center for decades to come!
Numerous Options for Your VMC Pallet Changer Add On
Here at Midaco, we don't just fabricate some of the most advanced automatic pallet changer technology in the world; we also go above and beyond to aid our clients in finding the perfect solution to their unique machining center productivity needs.
Our highly experienced team would be happy to listen to your production specifications and recommend the right vertical machine center add on for any make or model of Matsuura VMC. Our extensive selection includes manual, automatic, CE automatic, single, and dual pallet changers—offering you a variety of sizes and application solutions.
Based on your unique vertical machine center environment, we'll help you select a pallet changer that:
Cuts spindle downtime
Boosts production levels
Saves operator time and labor
Highly Efficient Machining Center Pallet Changer for Matsuura VMCs
If you're wondering how Midaco can deliver on our promises of higher production without compromising quality, it's because we've engineered our Matsuura pallet changers based on decades of R&D. After all, we've been the leader in manufacturing efficiency since 1969!
Because we've run quality assurance controls spanning more than 250,000 pallet changes on each of our products, you can have full confidence in their long-term performance. Just a few important and well-tested features of Midaco's pallet changer inventory include:
Fast pallet exchanges completed in just seconds
Interchangeable pallets for compatibility between multiple VMCs and departments
Part loading outside of the machine tool WHILE it's cutting
Hardened ground pins for repeatability within +/- .0001" (.0025 mm)
Load capacities as high as 32,000 lbs (14,528 kg) with even weight distribution
Dual Air Blast at each contact pad to ease chip removal
Dedicated tooling to save time on repeat job set-up
Is your manufacturing business as profitable as it could be? If not, make a transformational change by reaching out to Midaco today! Call a us about your Matsuura vertical machine center application and get all your questions answered. You can also request more information by filling out our online form now.
Matsuura