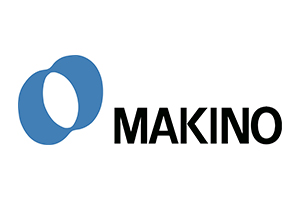 The manufacturing industry requires a streamlined approach to operation, and MIDACO offers a variety of pallet changer systems that can enhance the productivity of your Makino VMC. With products engineered to include advanced technology and materials that exceed industry standards, you can rely on our international pallet changer company to assist with taking your business to the next level of efficiency.  
Automatic Pallet Changer Products for Your Makino Machining Center
A Makino automation machine may be at the heart of your production line, but MIDACO can help you improve the overall efficiency and quality of your system with installation of a fully integrated automatic pallet changer. With innovative controls and a variety of options that can be customized to the needs of your application, our pallet changers can reduce the downtime of your business while providing exclusive benefits:  
Reduced set up time on repeat jobs by dedicating tooling onto pallets
Heavy/large workpieces easily loaded outside the machine
Up to 32,000 lb (14,528 kg) capacity depending on your specific application (with weight evenly distributed on the pallets)
Dual Air Blast at each contact pad for chip removal
Equipped with Mitsubishi controls
Increased machine and operator productivity
Jobs can be easily interrupted for emergency
Pallets easily interchanged between machines or departments
Get a Precise Quote for Adding a Pallet Changer to Makino Systems
At MIDACO, we've been a trusted name across the globe for exceptional manufacturing systems and solutions since 1969, and we'd be happy to discuss your needs for a seamless operation through the use of innovative automatic pallet changer systems. Click from your mobile to connect directly with one of our specialists, or simply fill out our online form now to request your free, no-obligation estimate and consultation.
Makino