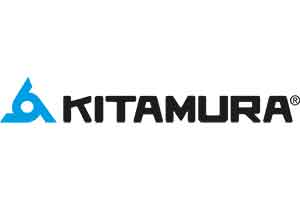 Have a Kitamura vertical machine center that's operating well, but not quite as efficiently as your company's operations or sales require? Then upgrade your facility's production levels and reduce spindle downtime with a pallet changer from Midaco!
Since 1969, we've helped businesses of all industries elevate their productivity as well as their profits with our selection of Manual Pallet Changers, Automatic Pallet Changers, AutoDoor Systems, and Trunnion Systems. Our pallet changers are fully operational with Kitamura's line of VMC makes and models.
A VMC Pallet Changer Add on Tailored to Your Specifications
Kitamura is an international brand known for its high-quality machining center technology—and you shouldn't risk the proper function of your VMC equipment by installing just any aftermarket pallet changer.
Midaco is the industry leader in manual and automatic pallet changer design, engineering, and fabrication—and you can rest assured that our pallet changers will be fully compatible with your Kitamura VMC. We'll will work with you to evaluate the right vertical machine center add on.
Whether installed new or retrofitted to an existing Kitamura VMC, a pallet changer from Midaco will revolutionize your machining operations to:
Save operator time
Reduce spindle downtime
Increase machining productivity
Productivity-Boosting Pallet Changers for Kitamura Vertical Machining Centers
With Midaco's specially designed pallet changers, you can effectively adapt your Kitamura vertical machine center for any type of job: high volume, small batch, short run, or JIT. No matter the application, our pallet changers enhance performance through innovative features that include:
Fast pallet exchanges with +/- .0001" (.0025 mm) repeatability
Capacities of up to 32,000 lbs (14,528 kg)
Single and dual pallet changers for up to 4-pallet capability
Easier loading of heavy, bulky, and oversized workpieces
Pallets are interchangeable between machines and departments
Dual Air Blast at each contact pad for chip removal
Emergency job halt function
If you want to invest in the efficiency and profitability of your machining center, Midaco has expertly engineered pallet changers to achieve that goal. A single investment into our Kitamura pallet changers can streamline operations for decades to come—representing thousands, tens of thousands, or even hundreds of thousands of dollars in ROI!
Find the right pallet changer for your Kitamura VMC by reaching out to our vertical machine center specialists. Call us now or complete the online form to request a quote for any vertical machine center add on.
kitamura