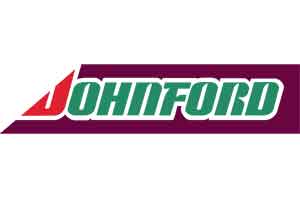 With the success of your manufacturing company at stake, you can't afford to waste precious time and resources—even on something as seemingly negligible as manual part changing on your Johnford VMCs.
Just think about it. If your vertical machine center operators have to manually unload, reload, adjust, and set up parts directly on the machine table between every single job of every single production run, that's hundreds of hours of wasted time. Imagine what your company could achieve with all those extra resources!
That's why Midaco has specialized in advanced pallet changers and machine shop productivity solutions since 1969:  to help business owners like you make the most of their Johnford machining center technology. We'll help you reduce inefficiencies and take profits to the next level.
Advantages of a Midaco Machining Center Pallet Changer
Johnford VMCs are recognized industry-wide for their fine-tuned machining and high production capabilities—and Midaco is proud to reflect this brand's exceptional quality with every vertical machine center add on we offer. Our product selection covers Pallet Changers in automatic, CE-compliant automatic, and manual designs, AutoDoor Systems and Trunnion Systems so that you can get the ideal type of equipment for you.
Best of all? We'll happily put our experience to work to help you select the most efficient and cost-effective pallet changer for any Johnford vertical machine center! With the support of our product specialists, you'll benefit from:
Higher productivity
More continuous manufacturing runs
Reduced spindle downtime
Efficiency-Boosting Add ons for Johnford Vertical Machining Centers
Midaco's high-tech pallet changers seamlessly integrate with all makes and models of Johnford VMCs. More than just easily retrofitted and quick to install, your automatic pallet changer also comes fully equipped with cutting-edge advantages that include:
Precise pallet exchanges completed within seconds
Dedicated tooling to reduce set-up time for repeat jobs
Dual Air Blast at each contact pad for hassle-free chip removal
Top-of-the-line Mitsubishi controls
Emergency safeguards such as automatic job interruption
Specialized ground pins to ensure +/- .0001" (.0025 mm) repeatability
Capacities of up to 32,000 lbs (14,528 kg) with evenly distributed weight
Outside loading of parts WHILE the machine is cutting
Interchangeable pallets for maximum compatibility across machines and departments
In today's fast-moving business environment, even small inefficiencies can put your company at risk of falling behind. Why let tedious and time-consuming tasks lower your profits when a lasting solution is so simple?
Reach out to Midaco today to see how a Johnford pallet changer could drastically improve your production process. Call now or fill out our online form to receive more information on any vertical machine center add on.
Johnford