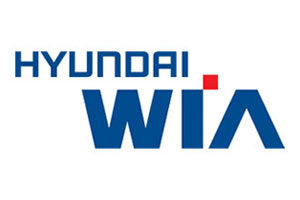 Manually loading and unloading your Hyundai -Wia automation machine can cut into your overall profits by reducing efficiency and increasing safety risks for your operators. As an essential part of many manufacturing systems, you want your VMC machining center to work at maximum capacity with minimum cost, and an automatic pallet changer from MIDACO can make that happen.
Designed for streamlined efficiency and built to the highest standards of quality, every pallet changer that we offer is created for seamless industrial performance, and you can feel confident knowing that our innovative products are fully compatible with your existing Hyundai-Wia machinery.
Pallet Changer Add-Ons for a Hyundai-Wia VMC Machining Center
At MIDACO, we are a global leader in providing high-tech pallet changers and international pallet changer solutions to manufacturing operations around the world. With help from our skilled technicians, you can find the ideal automatic pallet changer for enhancing the operation of your VMC machining center by offering advantages that include:
Capacity of up to 32,000 lb. (14,528 kg) with weight evenly distributed on pallets.
Dual air blast at each contact pad to assist with chip removal.
Fast pallet interchange rates with +/- .0001' (.0025 mm) repeatability.
Options for programming acceleration/deceleration according to fixture weight.
Advanced, precision control with quality Mitsubishi controls.
Full CNC machine integration with use of two M-Functions.
High-performance capabilities for a more efficient operation.
Easy interruption of job in case of emergency.
Learn More About Our Quality Pallet Changers for Hyundai-Wia Machinery
Since 1969, MIDACO has been at the forefront of delivering cutting-edge technology that produces a safe and efficient manufacturing operation, and you can count on us to provide you with the ideal pallet changer for your Hyundai-Wia automation machine.
Learn more by giving us a call today, or simply fill out our online form now to request a free price quote and consultation.
Hyundai-Wia