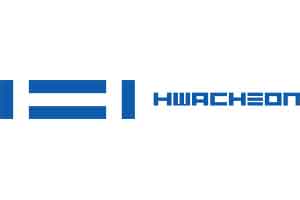 In today's rapidly evolving technological landscape, keeping your manufacturing business competitive requires constant innovation and forward-thinking—which is exactly where Midaco excels.
A worldwide leader in manufacturing efficiency since 1969, we offer highly advanced automatic pallet changers to increase the output of Hwacheon machining centers. Our pallet changer add-ons are compatible with every VMC brand, make, and model from around the world, so they can be quickly and seamlessly retrofitted onto any Hwacheon vertical machine center.
Invest in your machining center with Midaco today to realize growth and profits for decades to come!
Increased Value for Your Hwacheon Vertical Machining Centers
Wondering how an Automatic Pallet Changer, AutoDoor System or Trunnion System could positively impact your production processes? With a vertical machine center add on from Midaco, you'll note a significant difference right away:
Less spindle downtime
Smoother production runs
Higher output
Increased profits
Our manual, automatic, and CE-compliant pallet changers have all been tested across more than 250,000 pallet changes before being approved for sale—giving you confidence that they'll deliver on everything we promise.
State-of-the-Art Features of a Midaco VMC Pallet Changer Add On
Whether you run on high-volume, small-batch, or JIT production schedules, our Hwacheon pallet changers are versatile enough to suit your manufacturing needs. Every vertical machine center add on that we offer is built with innovative features to ensure your short- and long-term satisfaction:
Integrated with the CNC controls
Quick pallet exchanges at levels of +/- .0001" (.0025 mm) repeatability
Load capacities of up to 32,000 lbs (14,528 kg)
Precision ground steel rails with hardened and steel bushing
Dedicated tooling to save set-up time on repeat jobs
Exterior loading of parts WHILE the machine is cutting
Pallet interchangeability between machines and departments
Dual Air Blast equipped at each contact pad to aid chip removal
Emergency job halt functionality
Don't miss out on your company's full potential! Stay ahead of your manufacturing competition by upgrading your Hwacheon vertical machine center with an automatic pallet changer from Midaco. We've been leading the industry for decades and would be pleased to revamp your production processes with our time- and cost-saving pallet changer technology.
To speak with a product specialist about your Hwacheon machining center, call our machine center experts or fill out our online form to have a Midaco expert get in touch with you.
Hwacheon