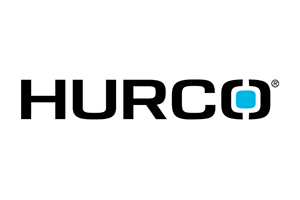 You made an investment in a Hurco VMC to maximize production, but how much time is lost due to downtime between loads? Since 1969, MIDACO has brought innovative products to market that save time during machining and increase the bottom line. An automatic pallet changer will reduce the time consumed with each change of workpiece—and the time savings are significant.
Our automatic pallet changers offer fine-tuned precision with a .0001" (.0025 mm) repeatability. MIDACO pallet changers are fully compatible with Hurco machining centers, so your system can be up and running fast.
Hurco Automatic Pallet Changers
We offer CE pallet changers that meet international standards, so MIDACO can help no matter where in the world you run your Hurco VMC. In addition to decreasing unproductive time, our automatic pallet changers offer many other advantages including:
Heavy/large workpieces easily loaded outside the machine
Increased machine and operator productivity
Dual air blast at each contact pad
Equipped with Mitsubishi controls
Jobs can easily be interrupted for emergency
Pallets easily interchanges between machines or departments
Exchange pallet in seconds with a +/- .0001' (.0025 mm) repeatability
Contact the leader in manufacturing efficiency to learn more about how an automatic pallet changer can minimize set up time and increase your productivity overnight. On your mobile phone, click to call MIDACO now to get started with a solution that best matches your needs.
Hurco