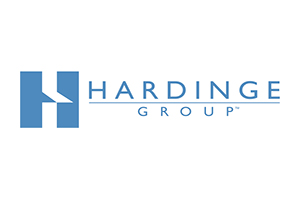 You chose to invest in a Hardinge VMC because they are known for quality and precision. Maximize the return on that investment by adding an automatic pallet changer from MIDACO. Since 1969, we have been the leading innovators in manufacturer efficiency. Our manual, automatic, and CE compliant pallet changers will dramatically increase your productivity by minimizing setup time and reducing downtime between loads.
MIDACO offers solutions to help your business stay ahead in a competitive environment by increasing productivity and making your business more profitable. As always, our products endure grueling testing, including 250,000 pallet changes, before ever going to market, so you get the quality and precision you need.
Hardinge Automatic Pallet Changer
MIDACO pallet changers meet international standards and are available in a variety of sizes. Your Hardinge machining center is easily integrated with our pallet changers. Other advantages include:
Heavy/large workpieces easily loaded outside the machine
Increased machine and operator productivity
Dual air blast at each contact pad
Equipped with Mitsubishi controls
Jobs can easily be interrupted for emergency
Pallets easily interchanges between machines or departments
Exchange pallet in seconds with a +/- .0001' (.0025 mm) repeatability
Learn how much an automatic or manual pallet changer from the leaders in manufacturing efficiency can let you get the most from your Hardinge VMC. Click to call MIDACO from your phone to discuss which solutions are best for you.
Hardinge