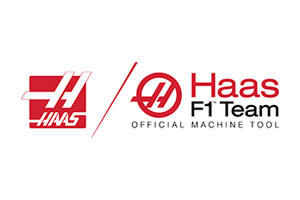 Your Haas VMC is engineered to maximize your productivity and decrease your downtime. If your operators are spending much of their time unloading and reloading your machines, you are losing valuable time that could be used to operate other machines and even improve your quality control.  Since 1969, MIDACO has been providing leading solutions for manufacturing efficiency, and we can offer you the automatic pallet changer that will dramatically improve your process.
All MIDACO pallet changers are designed to be fully integrated with any Haas automation machine by using two M-Functions. This tool allows your machine operator to prepare the next pallet – easily loading heavy and large workpieces outside the machine.  Each manual or automatic pallet changer is equipped with a 3-sided enclosure with hinged doors that open down and an end door that is removable. No overhead obstruction allows easy loading of parts by overhead crane.
Haas Machining Center Pallet Changer
In addition to increased machine and operator productivity, our automatic pallet changers offer advantages including:
Up to 32,000 lb (14,528 kg) capacity depending on your specific application (with weight evenly distributed on the pallets)
Dual air blast at each contact pad
Pallets easily interchange between machines or departments
Exchange pallet in seconds with +/- .0001' (.0025 mm) repeatability
Programmable acceleration/deceleration according to weigh of fixture
Since 1969, MIDACO has been a leader in providing innovative and quality solutions to improve manufacturing efficiency.  Contact MIDACO today to learn more about how our automatic pallet changers offer the productivity boost you require.
Haas Automation
AutoDoor Info
Pallet Changer Info