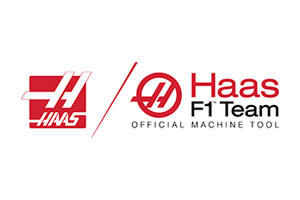 Your HAAS VMC is engineered to maximize your productivity by running high production parts. If your operators are spending much of their time unloading and reloading your machine table, you are losing valuable cutting time, which incurs cost and loss of potential profit.
Since 1969, MIDACO has been providing leading solutions for manufacturing efficiency, and we can offer you equipment that will dramatically improve your process. We're dedicated to manufacturing equipment that produces results. As a machinist, productivity is your sole focus. We make sure to provide machine shops with products that address this.
HAAS Machining Center Pallet Changer
All Midaco for HAAS pallet changers are designed to be fully integrated with HAAS automation machine tools by using two M-Functions. This pallet change system allows your machine operator to prepare parts on the next pallet – easily loading heavy and large workpieces outside the machine – while the HAAS VMC is cutting. Each manual pallet changer or automatic pallet changer system is equipped with a cast iron receiver, which mounts directly to the HAAS VMC table for quick pallet transfer. Hardened and ground locating pins on the receiver and hardened bushings and ground steel rails on the pallets assure +/-.0001" (0.0025mm) repeatability. No overhead obstruction on the shuttle allows easy loading of parts by overhead crane. This addition to your manufacturing process will allow operating staff to address other critical tasks while the machine transfers parts automatically once the cutting cycle is complete, increasing your overall output.
In addition to increased machine and operator productivity, our automatic pallet changers offer advantages including:
Up to 32,000 lb (14,528 kg) capacity depending on your specific application (with weight evenly distributed on the pallets)
Dual air blast at each contact pad
Pallets easily interchange between machines or departments
Exchange pallet in seconds with +/- .0001" (.0025 mm) repeatability
Quality Auxiliary Equipment for Your HAAS CNC
While upgrading your HAAS machine with a MIDACO pallet system is one of the first steps you can take to boost efficiency, there are a number of other pieces of equipment offered by MIDACO that your shop can benefit from. Your increased revenue from decreased production time will make your investment well worth it.
We manufacturer an auto door system for HAAS mills and lathes that increases productivity on your machining process even further. These devices improve ergonomics and reduce strain on the operator or robot and allow the machining process to continue efficiently - even during loading and unloading. It is equipped with a safety feature to reverse the machining center door if any obstructions are encountered. While this may seem like a minor addition to a HAAS vertical machining center or HAAS turning center, the benefits are immediately apparent on the first use.
Request Information on Our MIDACO for HAAS VMC Devices Today
MIDACO is the leader in providing innovative and quality solutions to improve manufacturing efficiency. We pride ourselves on our commitment to exceptional product quality. We're confident that our manufacturing equipment will increase the output of your production process by 50%-60% or more and exceed your CNC machining needs.
Contact Midaco today to learn more about how our automatic pallet changers and autodoor systems offer the productivity boost you require. Fill out our online form to request more information and get a quote on your desired machinery equipment.
Haas Automation
AutoDoor Info
Pallet Changer Info