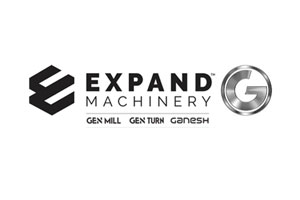 Streamlining your operation comes down to the smallest details of your process, and MIDACO is proud to offer high-quality automatic pallet changer systems to integrate with your Ganesh VMC. As a leader in innovative manufacturing solutions since 1969, MIDACO is committed to the complete satisfaction of our commercial customers, and we only offer products engineered to provide lifetime value that enhances your bottom line.
Cost-Effective Ganesh VMC Pallet Changer
Ganesh automation machine systems are built for superior efficiency, and MIDACO can help you choose the ideal pallet changer to take your productivity to the next level. By minimizing downtime for your operation and improving your quality control, our pallet changers offer premier benefits and exclusive features to add value to your investment:
Reduced set up time on repeat jobs by dedicating tooling onto pallets
Heavy/large workpieces easily load outside the machine
Dual Air Blast at each contact pad for chip removal
Fully integrated with CNC machine by using two M-Functions
Up to 32,000 lb (14,528 kg) capacity depending on your specific application (with weight evenly distributed on the pallets)
Pallets easily interchange between machines or departments
Equipped with Mitsubishi controls
Seamless emergency interruption capabilities
Pallet exchange in seconds with +/- .0001" (.0025 mm) repeatability
Learn More About Enhance Your Ganesh VMC With Pallet Changers
From initial consult through lifetime support, the professionals at MIDACO offer a comprehensive approach to improving the efficiency, safety, and productivity of your manufacturing application. To learn more about our Ganesh machinery automatic pallet changer products and to speak directly with one of our knowledgeable team members, we invite you to click to call us from your mobile phone today. You can also request a free, no-obligation estimate now by filling out our online form.
Ganesh