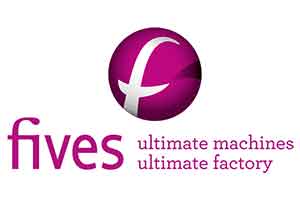 On any given day, your vertical machining center operators may oversee hundreds of parts being machined. And with such large numbers at play, even the briefest production delays can put a significant dent in your bottom line! That's why Midaco offers efficiency-boosting Pallet Changers and AutoDoor Systems for Fives vertical machining centers.
With this type of vertical machine center add on, you can avoid costly delays due to tedious and time-consuming manual pallet changing—maximizing your facility's production capabilities while also freeing up your staff to achieve more pressing business goals. For any vertical machine center by Fives, there's sure to be a cutting-edge pallet changer from Midaco!
Profit-Boosting Pallet Changers for Fives Vertical Machining Centers
Available in manual, automatic, and CE-compliant designs, Midaco's pallet changers are all specially engineered for time-saving production capabilities. Our pallet changers are fully compatible with Fives VMC units, so you can feel confident that your specific machining center will be supported.
You might be wondering how a vertical machine center add on could make a difference to your business, especially if you already have a premier vertical machine center from Fives. And the answer is simple! With a Midaco automatic pallet changer in place, you'll immediately note:
More continuous production times
Less spindle interruption and downtime
Automated measures for operator safety
Lower overhead costs
Higher production capabilities

…All with the very same precision-controlled quality!
Advanced Features of a Midaco VMC Pallet Changer Add on
Whether for high-volume, small-batch, or JIT production, Midaco's Fives pallet changers are designed to keep your machine tool cutting. Each pallet changer includes state-of-the-art features and amenities such as:
Precise pallet exchanges done within seconds
Advanced Mitsubishi controls
Repeatability within +/- .0001" (.0025 mm)
Single- and dual-pallet functionality for up to 4 simultaneous pallets
Load capacities as high as 32,000 lbs (14,528 kg)
Dedicated tooling to reduce set-up for repeat jobs
Emergency job halt to prevent workplace accidents
The bottom line? With a Midaco pallet changer on your Fives vertical machine center, you'll unlock the full potential of this powerful manufacturing equipment. Less spindle downtime and less operator intervention means higher production capabilities at lower costs!
Find the perfect vertical machine center add on by calling our Pallet Changer experts or fill out our simple online form today.
Fives