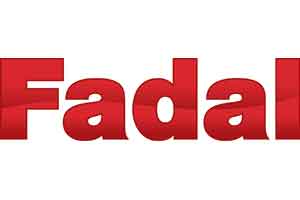 For any manufacturing facility, balancing short-term costs with long-term priorities is a key determinant of success—and nothing works to provide this smart balance like a state-of-the-art pallet changer from Midaco!
Engineering and manufacturing machining accessories since 1969, we've become global experts in highly efficient automation solutions for vertical machining centers. If you need a Pallet Changer system, AutoDoor Systems, Trunnion Systems or other accessory to enhance the manufacturing power of your Fadal VMC, we're a trusted team with a proven legacy of machining center success.
How will a Midaco pallet changer improve your vertical machine center by Fadal? A better question would be, "How will it not?" Our innovative VMC add ons have been carefully engineered to boost every aspect of your manufacturing process, resulting in:
Less stopping to reduce spindle downtime
Higher levels of continuous production
Lower overhead costs
Less intensive operator labor
Reduced opportunity for human error
A Key Upgrade for Fadal Vertical Machining Centers
Here at Midaco, our goal is to help every business make the most of their manufacturing capabilities, and our high-tech pallet changers are just the solution for your Fadal machining center!
We offer a number of distinct pallet changer types—including manual, automatic, and international CE automatic—in order to give businesses the most versatility in size, operation, and budget. Whether you need a manual or automatic pallet changer, you can rest assured that Midaco has your company's best interests at heart.
State-of-the-Art Features in Your VMC Pallet Changer Add on
With a vertical machine center add on from Midaco, your Fadal machining center will be equipped for top levels of productivity. Where operators previously had to pause the spindle for a part change, your equipment will now continue cutting while parts are changed outside of the machining center to reduce or even eliminate delays in production! We accomplish these major gains for your business through several exclusive features:
Quick pallet exchanges completed in seconds
Special ground pins for repeatability within +/- .0001" (.0025 mm
Load capacities as high as 32,000 lbs (14,528 kg)
Dual Air Blast at each contact pad for easy chip removal
Single or dual pallet changers with up to 4-pallet capacity
Emergency job interruption functions
Ready to stop worrying about your machine operators and start realizing opportunities for growth?  Then reach out to Midaco's Fadal vertical machine center accessory professionals today! Call us or fill out our online form now to sign up for more information on our premier pallet changers.
Fadal