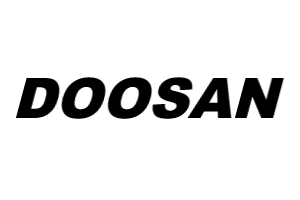 Since 1969, manufacturers around the globe have looked to MIDACO to provide the innovative, time-saving solutions that help them reach their peak productivity. With an automatic pallet changer, your operators can spend less time waiting and more time loading and unloading pallets, setting up new jobs, and inspecting parts – effectively increasing the productivity of both your machines and operators, as well as improving your quality control.
DOOSAN Machining Center Pallet Systems
You rely on your DOOSAN machine tools for longevity and precision, and that is why our pallet changers are designed to work smoothly with your machines. Easily integrated with any new or existing DOOSAN CNC machines, an automatic pallet changer offers state-of-the-art precision with a .0001" (.0025 mm) repeatability.
DOOSAN has changed to DN Solutions; however, your equipment has the DOOSAN branding and reliability you've always known – and MIDACO products are engineered to work seamlessly with original DOOSAN equipment.
Maximize Productivity with Pallet Changer Add-ons
All of our pallet systems are designed to be user-friendly and can easily be assimilated into your production process seamlessly. They are also quality control tested with over 250,000 pallet changes before being brought to market, so you can guarantee your investment will offer great return for many years to come. Some of the other advantages of choosing our pallet changer for your DOOSAN machine tools include:
PLC is fully integrated with CNC machine by using two M-Functions
Programmable accelerations and deceleration according to the weight to optimize performance
MIDACO's electric Servo Drive provides proven reliability
Patented "Dual Air Blast" blows air up through and across contact pads for chip removal
Precision ground steel rails include hardened and ground bushings for accuracy and durability
Standard plain cast aluminum pallets offer extreme versatility
Look to MIDACO for the automatic pallet changer that will boost the productivity of your DOOSAN CNC machines – contact us today!
Doosan