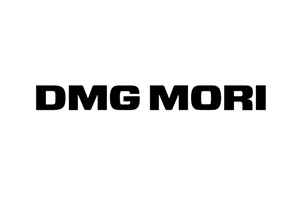 As a leading manufacturer in your industry, you look to DMG MORI machine tools to ensure efficient and quality manufacturing. With innovative thinking and precision engineering, MIDACO can offer you the time-saving solution to perfectly pair with your DMG MORI CNC milling machines. Our automatic pallet changer can easily integrate with your CNC machine to maximize your productivity.
Since 1969, we have been providing quality efficiency solutions to manufacturers around the globe. When you choose MIDACO, you can guarantee that your investment will offer an exceptional return for many years to come.
DMG MORI Machining Center Pallet Changer
Adding an automatic pallet changer to your DMG MORI CNC milling machines will help to minimize downtime and even improve upon your quality control. Your machine operators will be able to load and unload, inspect parts and set up jobs all while an alternate pallet is in the machine. Some of the other benefits and features of our pallet systems include:
Reduce set up time on repeat jobs by dedicating tooling onto pallets
Heavy/large workpieces easily loaded outside the machine
Increase machine and operator productivity
Up to 32,000 lb (14,528 kg) capacity depending on your specific application (with weight evenly distributed on the pallets)
Dual Air Blast at each contact pad for chip removal
Equipped with Mitsubishi controls
Jobs can be easily interrupted for emergency
Fully integrated with CNC machine by using two M-Functions
Pallets easily interchange between machines or departments
Exchange pallet in seconds with +/- .0001" (.0025 mm) repeatability
In addition to the many advantages, our pallet systems have been quality control tested with over 250,000 pallet changes before being brought to market, so you can ensure it will continue to maximize your productivity for many years to come. Choose the right pallet changer for your DMG MORI machine tools – contact MIDACO today!
Download Brochure
DMG MORI