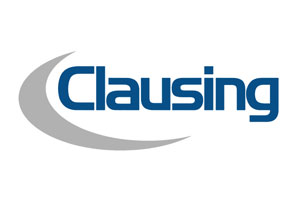 As a machining center owner or operator, you've likely crunched the numbers and chosen Clausing vertical machine center technology for its proven efficiency under your specific production conditions. But imagine the impact on your business if you could increase that performance and efficiency even more! That's exactly what Midaco offers with our Clausing pallet changers.
Where your VMC operators once had to allocate valuable time to loading and unloading parts while your machine sat idle, your machine will now largely run with minimal downtime! With a Midaco Pallet Changer system commonplace production inefficiencies and frequent delays will be replaced with something better: continuous production and versatility at the highest levels. With the right vertical machine center add on, you'll be able to:
Boost production capabilities
Save operator time and effort
Lower overhead and operating costs
Streamline the production line for greater profits
Manual or Automatic Machining Center Pallet Changer for Clausing VMCs
As you run your busy manufacturing facility, it's easy to get bogged down in the day-to-day operations—but you should never have to compromise on reaching your company's full potential.
At Midaco, we make it easier to ensure continuous production through our innovative vertical machine center accessory technology, including manual, automatic, and international CE automatic pallet changer units for Clausing VMCs. Each of our pallet changers has been thoroughly tested under real-world conditions to ensure top performance, even after the 249,999th pallet change.
Why Install a VMC Pallet Changer Add on From Midaco?
Fully integrated into your Clausing vertical machine center and nearly effortless to operate, our Pallet Changers, AutoDoor Systems, Trunnion Systems and other CNC add ons are a value-adding upgrade to any production line. Installed new or retrofitted to your existing machinery, your Clausing pallet changer is guaranteed for top performance—something we accomplish through the following high-quality features and benefits:
Capacities of up to 32,000 lbs (14,528 kg)
Fast pallet exchanges within seconds
Jobs done with +/- .0001" (.0025 mm) repeatability
Single and dual pallet changer designs for up to 4-pallet capability
Easier out-of-machine loading for heavy, bulky, and oversized workpieces
Plain-cast pallets for interchangeability between individual VMCs and departments
Dual Air Blast at each contact pad for chip removal
Immediate job halt in case of emergency
To keep your company from falling behind requires constant innovation—and Midaco's automatic pallet changer technology will put your business back at the top of its game.
Learn more about our Clausing pallet changers by calling MIDACO directly from your mobile device. You can also fill out our online form to request detailed information and a free quote!
Clausing