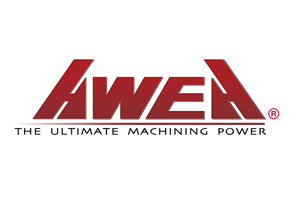 You've invested in an Awea vertical machine center, now make sure you get the maximum return on that investment by adding a MIDACO Automatic Pallet Changer, AutoDoor System, Trunnion System or other products. Since 1969, our innovative time-saving solutions have helped businesses around the globe to increase productivity, improve quality, and stay competitive in a global market.
Our pallet changers can be easily integrated to your new or existing Awea machining center, and the user-friendly controls mean that little training is required before your operators are making the most of this vertical machine center add-on.
Highly Rated Awea VMC Pallet Changer Add-On
The superior performance of a MIDACO pallet changer allows your operators to focus more on quality control while also significantly increasing output. Benefits of our machining center pallet changer include:
Ability to exchange a pallet within a +/- .0001" (.0025 mm) repeatability
Reduction of set up time on repetitions with dedicated tooling on pallets
Easy loading for heavy and large work pieces outside the machine
Up to 32,000 lb (14,528 kg) capacity depending on your specific application (with weight evenly distributed on the pallets)
Easy job stop in case of an emergency
Ability to interchange pallets between machines or departments
We Help You Make the Most of Your Vertical Machining Centers
Time counts in manufacturing, and a MIDACO pallet changer helps you make the most of yours. Our products are rigorously tested before being brought to market—including making more than 250,000 pallet changes, so you'll enjoy many years of performance.
Your operators and vertical machining centers will increase performance while maintaining, or improving quality.
Learn More about Our Pallet Changers for Awea VMCs
MIDACO's team of manufacturing solutions professionals is committed to helping our customer maximize production. Our superior products and support have made us the industry leader, so put our 50 years of experience to work in your manufacturing facility. Call today for more information, or fill out our online form now to schedule a consultation.
Awea