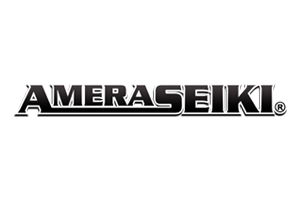 Midaco develops state-of-the-art pallet changers for a streamlined manufacturing approach. When you want to stay ahead of the technology curve and maintain an efficient and profitable production pace for your Amera-Seiki CNC vertical machining center, we have the solution for you.
Our automatic pallet changers will maximize your productivity by drastically reducing set up time, thereby improving accuracy and profitability. We continually seek to develop and create new products that provide the latest innovations for our customers, and we look forward to putting decades of experience and quality to work for you.
Precise Amera-Seiki Automation Machine
Amera-Seiki is one of the most commonly-used industrial machines, and for good reason. Known for their robust construction and longevity, there are many great benefits. However, Midaco can further improve the overall efficiency and quality of your machining center with an international pallet changer. Our product offers innovative controls and a variety of options for meeting the exact needs of your application, providing you with a high-performance Amera-Seika automation machine that offers many exclusive benefits such as:
Reduced set up time on repeat jobs by dedicating tooling onto pallets
Heavy/large workpieces easily loaded outside the machine
Up to 8000+ lbs. (3636 kg) capacity
Dual Air Blast at each contact pad for chip removal
Equipped with Mitsubishi controls
Increased machine and operator productivity
Jobs can be easily interrupted for emergency
Pallets easily interchanged between machines or departments
Get a Free Quote for Adding a Pallet Changer to Amera-Seiki Systems
Midaco has offered superior manufacturing systems and solutions since 1969, and we are happy to provide you with additional information about our automatic pallet changer systems. Give us a call today to speak with a knowledgeable and friendly specialist or use our online for now to request your free, no-obligation estimate and consultation.
Amera Seiki