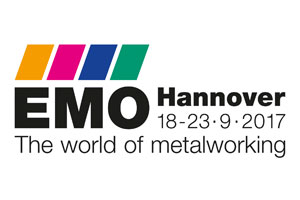 Though Midaco Corporation is a Chicago-based manufacturer, we will be taking to the EMO Hanover 2017 trade fair as part of our global expansion. By joining the fair, we will be able to develop a presence in the European markets to grow our already large customer base. We are continuing to work towards our goal of meeting the demand for our manual and automatic pallet changers, and we are excited to make a formal introduction to the European market.
Check Out Our Pallet Changing Systems
Many manufacturers already realize the benefits of our pallet changing systems. We offer automatic and manual pallet changers that provide accurate and reliable loading and unloading of pallets. You will notice that our systems will save you valuable machine time, and that is why the demand for our CE pallet changers is ever-increasing. You should learn more about our pallet and automatic door systems so that you don't fall behind when your competitors start using them.
Visit Us at EMO 2017
Hannover, Germany is home to EMO Hannover 2017, which is the world's premier trade fair for the metalworking sector, and we are heading there in September to introduce ourselves and our products to European manufacturers. The fair is September 18-23, 2017, and it is open from 9 A.M. to 6 P.M. daily. If you are interested in discussing the benefits of our systems, we encourage you to stop by our stand. You can find us at the following location:
Hall 27, Stand F09
EMO Hanover 2017
Messegelände, 30521 Hannover
September 18-23, 2017
9 A.M. to 6 P.M
We look forward to seeing you at EMO 2017, but if you can't make it, don't worry! You can still learn more about our time-saving systems by calling MIDACO or filling out our online form to request a free quote.